Custom made shoes are those of bespoke (made to measure) and orthopedic (made according to prescriptions). The product development procedure is very similar for kinds of footwear:
Measure/scan the client's feet.
Adjust shoe lasts (of the style/shape selected by the client) to the individual feet characteristics (measures/proportions, requirements such as e.g. diabetes, bunions).
Construct new styles or modify existing models onto the individually adjusted shoe lasts.
Print, draw or cut patterns to be used for [manual] cutting and/or specific [key] operations (e.g. edge binding, assembling) or for tool (e.g. dies, moulds) making or sending digital files of patterns to [semi]automatic/digital cutting machines.
The main difference between the two proceeeses is the client and subsequently the features of the final products:
Bespoke/made-to-measure shoes are made for client having no major foot deceases. Reasorns for ordering bespoke shoes may be specific/unusual size/fit, request for special style, extra comfort or high quality etc.)
Orthopedic shoes are made for clients having medical foot problems (e.g. diabetes, flatfoot, truncation) that requre special constructions, materials and accessories (e.g. orthotics).
The main tool for adjusting shoe lasts to clients' feet is the Shoemaster® Custom program, which is incorporated in the the Shoemaster® CUSTOM-Shoe packages tuned for the custom made shoe product development.
Shoemaster® Custom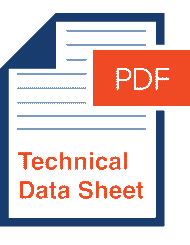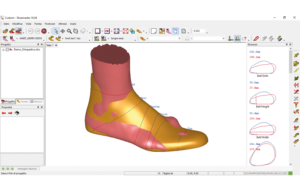 This program has been specifically developed to meet the needs of bespoke shoemakers, both custom fit and orthopaedic. The system provides tools to analyse the shape and dimensions of feet and lasts and if required, make adjustments to key last measurements quickly and easily. The measuring system allows the shape of feet and lasts to be compared section by section, displaying the results in either 2D or 3D. A series of standard sections and measures are included within the system with the ability to add user defined ones if required. A powerful last adjustment system and set of modelling tools allows the shape and dimensions of the last to be changed quickly and easily. The adjustments can be defined to allow changes to be made in height, width or specific localised areas.
---